Formal Events
Conference Dinner
We will have a conference dinner at Meiji Kinenkan on August 9, followed by a small tour to Asakusa for applicants. The fee of the dinner is 8,000 yen, and the dinner with the small tour is 12,000 yen.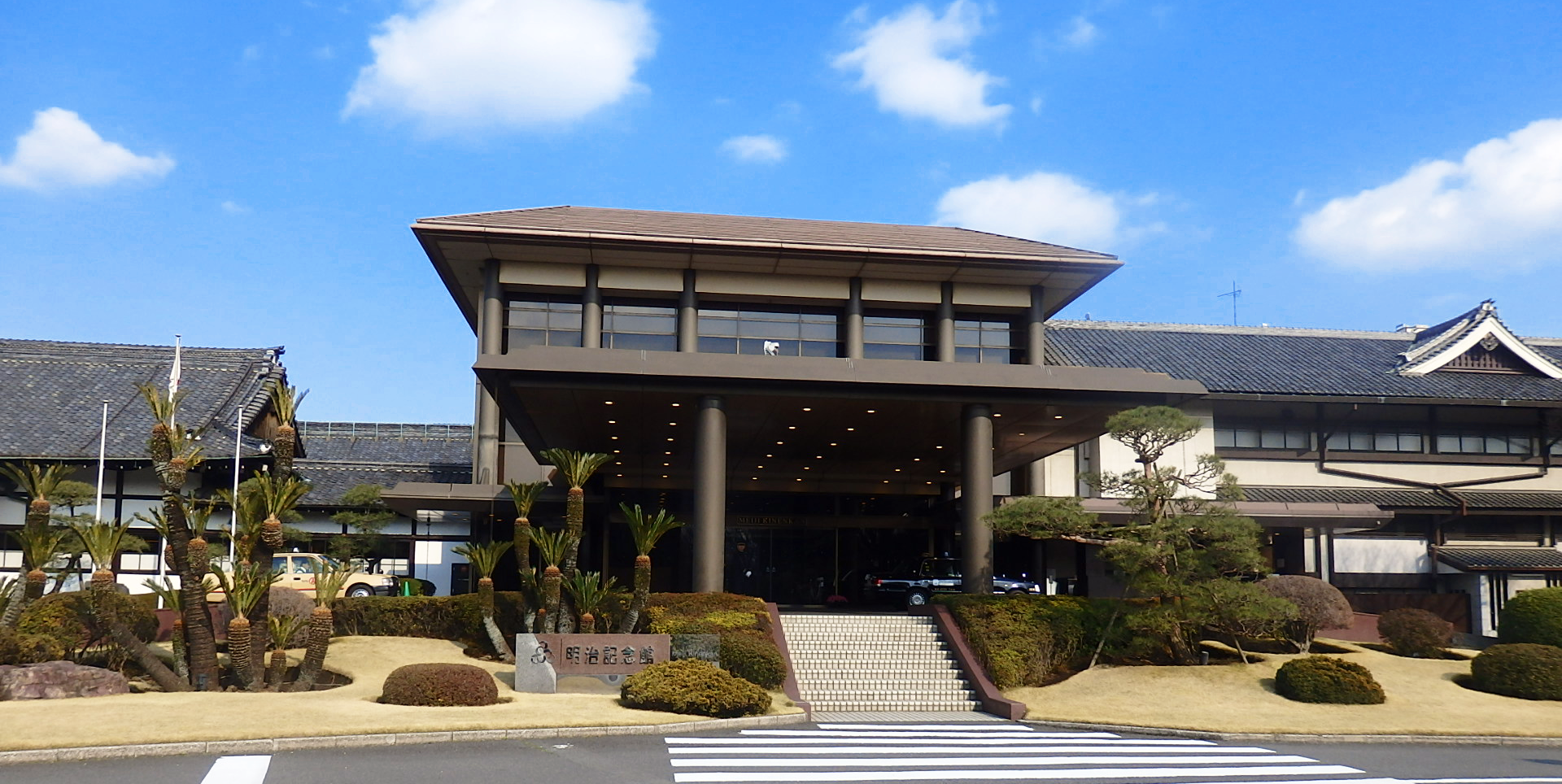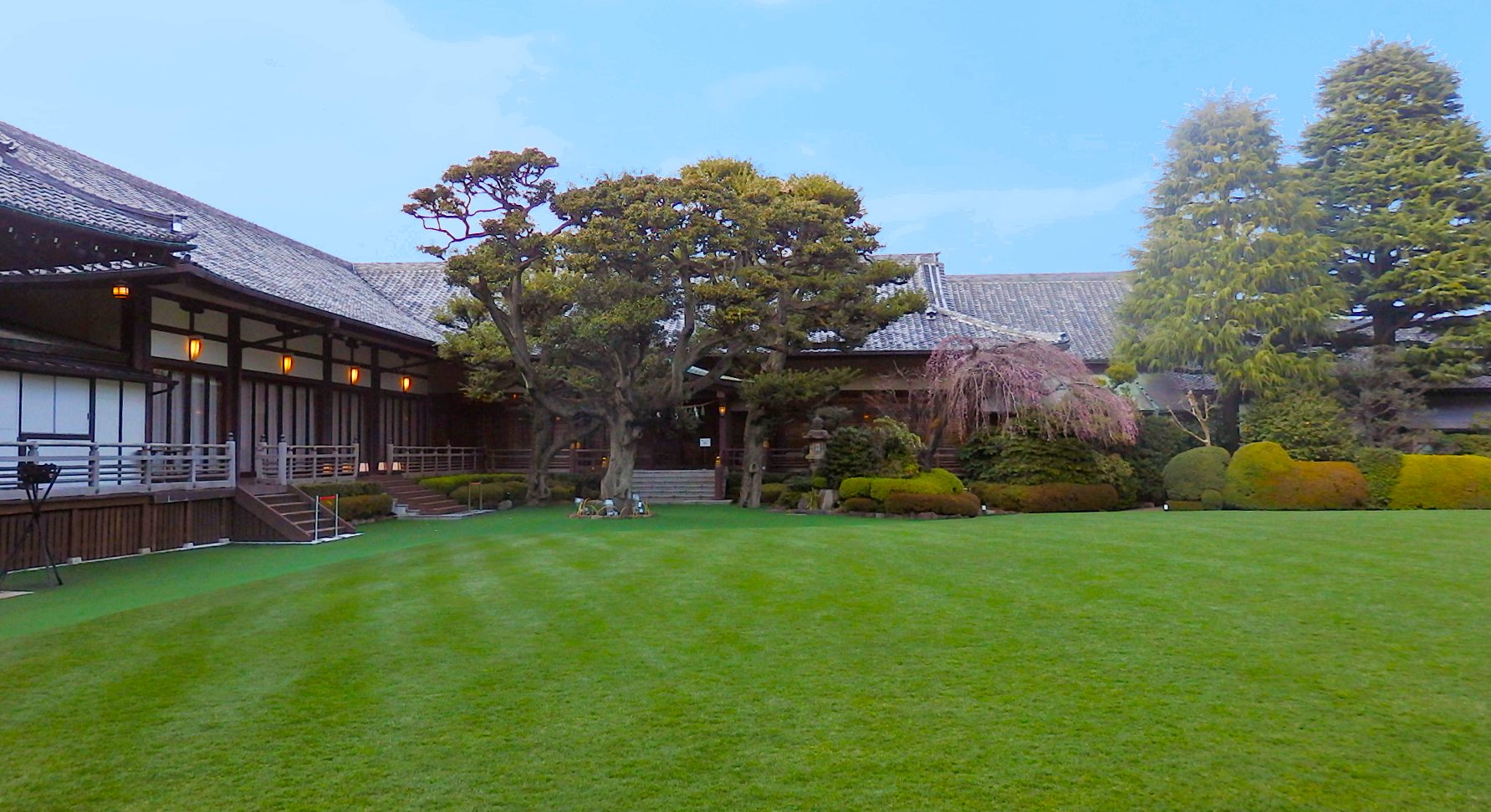 In the conference dinner, we will have a small concert of a duo "Hana-Temari".
Hana-Temari; the sister duo with flute and Koto
Hana-Temari is the duo formed by real sisters, Naoko Goto playing flute, who graduated from the instrumental course in Tokyo Collage of Music, and Mikiko Goto playing koto, who graduated from traditional Japanese music course in the faculty of music of Tokyo University of Arts.
You can't help but be enchanted by the sound of Hana-Temari from the moment you listen to them because of its beautiful mixture combined with Japanese and European traditional music playing Japanese koto, and European flute. Their music is completely unique and borderless. It brings you a full of musical joy regardless of age, from babies to elders.
Hana-Temari has appeared at many outstanding events both in Japan and abroad. They played the original song at opening ceremony of Japan Academy Awards in 2003, and it was live-broadcast on TV. Also they performed at The 2005 World Exposition, Aichi, Japan, Yokohama Port 150th Anniversary Festival, JR Nippori station 110th Anniversary Event, new year concert at Yokohama Museum, memorial concert celebrating 3 years anniversary of Midori Art Park in Yokohama and so on. Hana-Temari was invited by Japan Foundation, Japan-Korea Cultural Foundation, and Ministry of Foreign affairs of Japan to perform in Hawaii, Spain, 6 cities in Germany, U.K., Canada, 6 times in Korea, Qatar, Palestinian territories, Israel, Jordan and Indonesia. Their beautiful sound and harmony attracts many fans overseas. They got on board over 10 times on the luxury liner Aska and Aska II as a guest performer to entertain the passengers of the round-the-world cruising with their music.
Hana-Temari performed their original songs for the TV program "Hibiki" on NHK BS, and it filmed in the temples in Kyoto. They presented their original CD "The Floral Language of Lily of the Valley" to Empress Michiko, and received the message from the Empress; "Your harmony is marvelous, and it's because two of you are sisters".
Now they teach the classes at Hana-Temari music school to train young people, and hold concerts at preschools, kindergartens, hospitals, nursing homes and so on.
Welcome Reception (free of charge)
We will have a welcome reception at the conference site on August 8.
---
Optional Tours and Activities
We do not provide you a service for the optional tours. However, you can find many
tours to Mt. Fuji, Kyoto, Kanazawa etc.,
activities of kimono, tea ceremony, wagashi sweets etc.,
experiences of cuisine and cooking of sushi, tempura, sukiyaki etc.,
shows and cultural experiences of sumo wresling, ninja training, samurai armor etc.
on travel agencies' websites, for example:
The followings are some typical example of the optional tours and activities:
Disclaimer to the optional tours
It is your own responsibility to research, make a booking and pay for the service provided directly with the supplier. Any issues relating to tour bookings are not the responsibility of the conference or the conference organizers.